High-Volume Hiring
Build Innovative, Flexible, & Scalable Programs
Fast-track high-volume hiring with the right tools to achieve a competitive advantage and meet your hiring goals.
Make High-Volume Hiring Easy
Hiring hundreds or even thousands of new employees at once can seem daunting, but with the right tools, you can easily fill open roles quickly and at scale. The Evolve Talent Acquisition Suite streamlines workflows, increases efficiencies, and engages candidates for volume roles to give you a competitive advantage in your volume hiring efforts.
Engage Candidates with Targeted Recruitment Marketing
With a CRM to source and nurture a diverse pipeline of qualified talent, you can quickly identify candidates for high volume roles, engage them with personalized emails or texts, and segment talent for nurturing based on location, skills, interest, and other areas you define.
---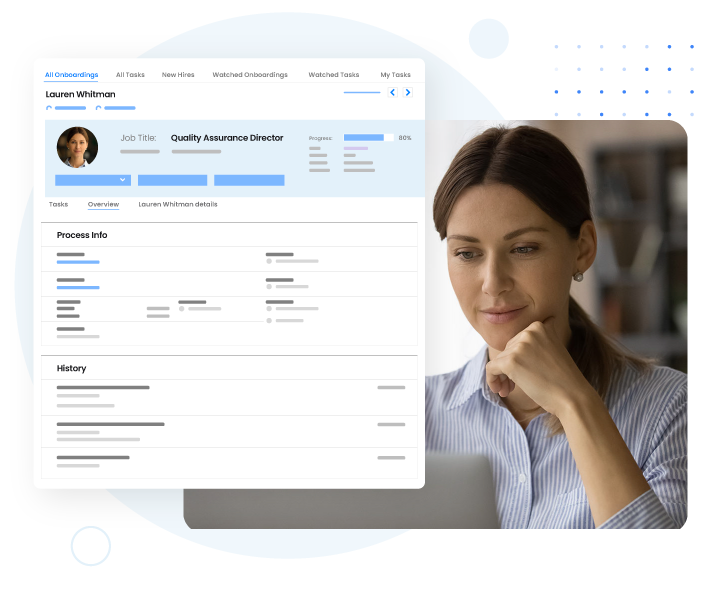 Tap Into the Power of Employee Referrals
Unleash networks of existing employees with a referral program targeted for high-volume hiring efforts. Each referral is tracked and automatically sent to your ATS with analytics to show the percent of hires made from referrals. Keep employees motivated with automatic updates and incentives to participate.
---
Leverage Intelligent Messaging
Intelligent Messaging makes high-volume hiring easy. With an automated AI-powered chatbot, you can spend more time conversing with qualified candidates and less time filtering them. Plus, you can schedule messages and drip campaigns, so you never forget to follow-up.
Need More Than A Point Solution?
Check out the Evolve Talent Acquisition Suite
Optimize High-Volume Hiring Results Across the Talent Acquisition Lifecycle
Evolve Talent Acquisition Suite
Jobvite's end-to-end suite helps your organization quickly attract, engage, recruit, hire, onboard, and retain high-volume talent at scale. The Evolve Suite includes recruitment marketing, intelligent messaging, ATS, onboarding, and more to ensure you build streamlined processes and innovative attraction strategies to fill your high volume roles fast.
Insights & Resources
Get more insights from our featured resources. Whether you are just getting started or looking to move forward, we want to support your journey.