Diversity, Equity, & Inclusion (DE&I) Hiring Tools
Build Stronger Teams & Make Your Workforce More Inclusive
Mitigate conscious and unconscious bias in recruiting & create a more diverse talent pipeline. Track and measure progress to meet your DE&I goals.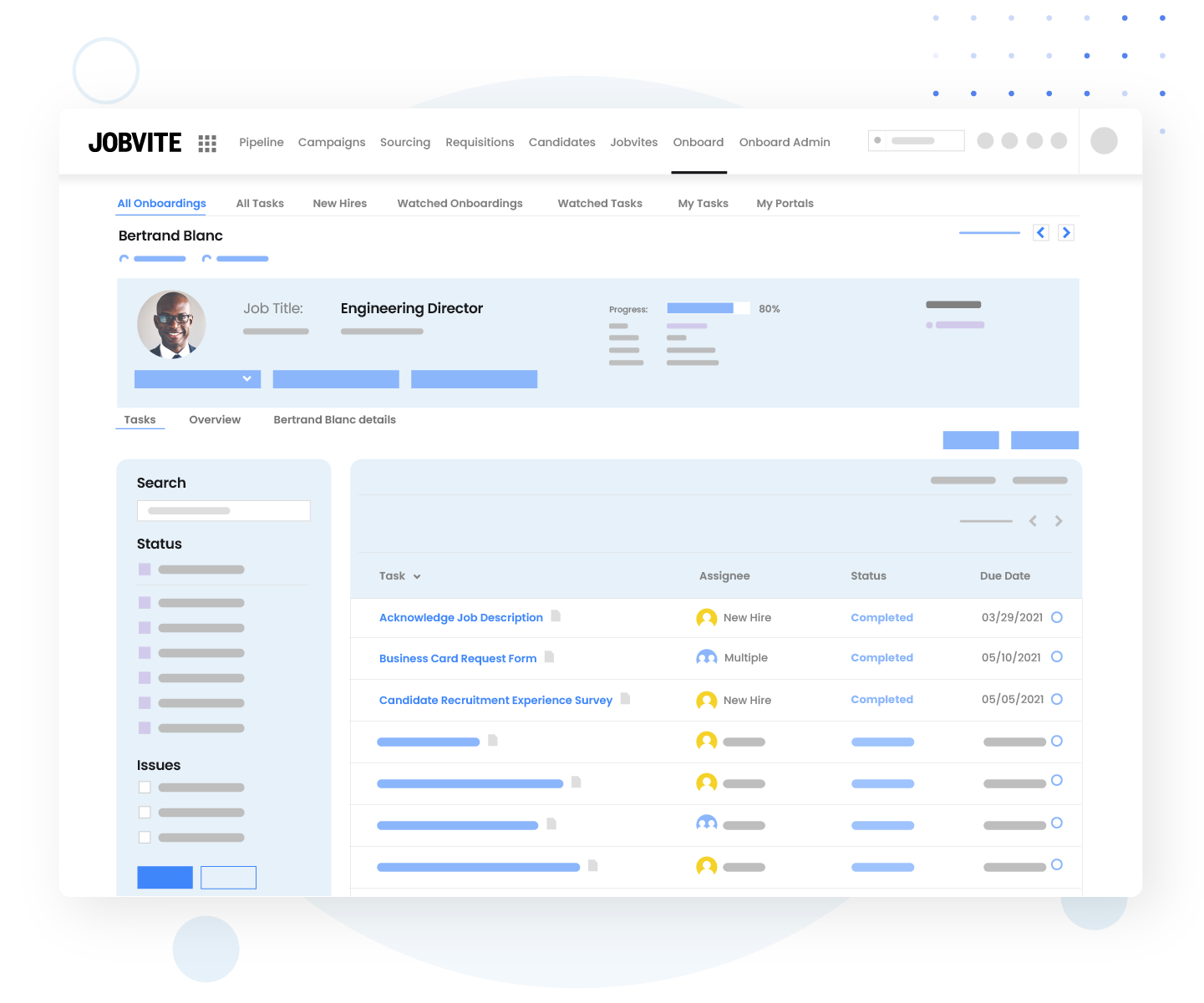 Prioritize a Diverse, Equitable, & Inclusive workforce
Diversity, equity, & inclusion is a journey, not a destination. Put your DE&I goals into action with the right people, processes, and technologies that create opportunities for underrepresented communities and mitigate hiring bias.
Showcase the Inclusiveness of Your Employer Brand
Create DE&I content that engages more diverse talent and conveys the inclusiveness of your employer brand. Offer career site pages that embrace and promote DE&I programs, easily publish blog and video content, and deliver personalized email, text, and social campaigns.
---
Easily Track and Measure Progress
Track and report on the effectiveness of your DE&I hiring initiatives. Identify the best sources for diverse talent, understand the significance of DE&I content, and show the progression of diverse applicants through the recruiting process.
Need More Than A Point Solution?
Check out the Evolve Talent Acquisition Suite
DE&I Hiring Tools to Support Your Talent Acquisition Goals
Jobvite Bias Blocker
Automatically hide identifiable information that you want to redact from a candidate's resume before hiring manager review, enabling a non-biased review process for applicants.
Job Description Grader
Job Description Grader is a talent acquisition tool that analyzes job descriptions and creates a custom report based on verbiage and sentiment to optimize your job descriptions and attract the best applicants.
Insights & Resources
Get more insights from our featured resources. Whether you are just getting started or looking to move forward, we want to support your journey.